Lavender
Lavender Cultivator
Use: Ridging the row spacing of lavender, sage, rosemary and other plant crops grown in rows and forming tufts.
Modification: Suspendedtype.Comprising of two sections equipped with cultivator tines, star-shaped working units and depth-regulating wheels.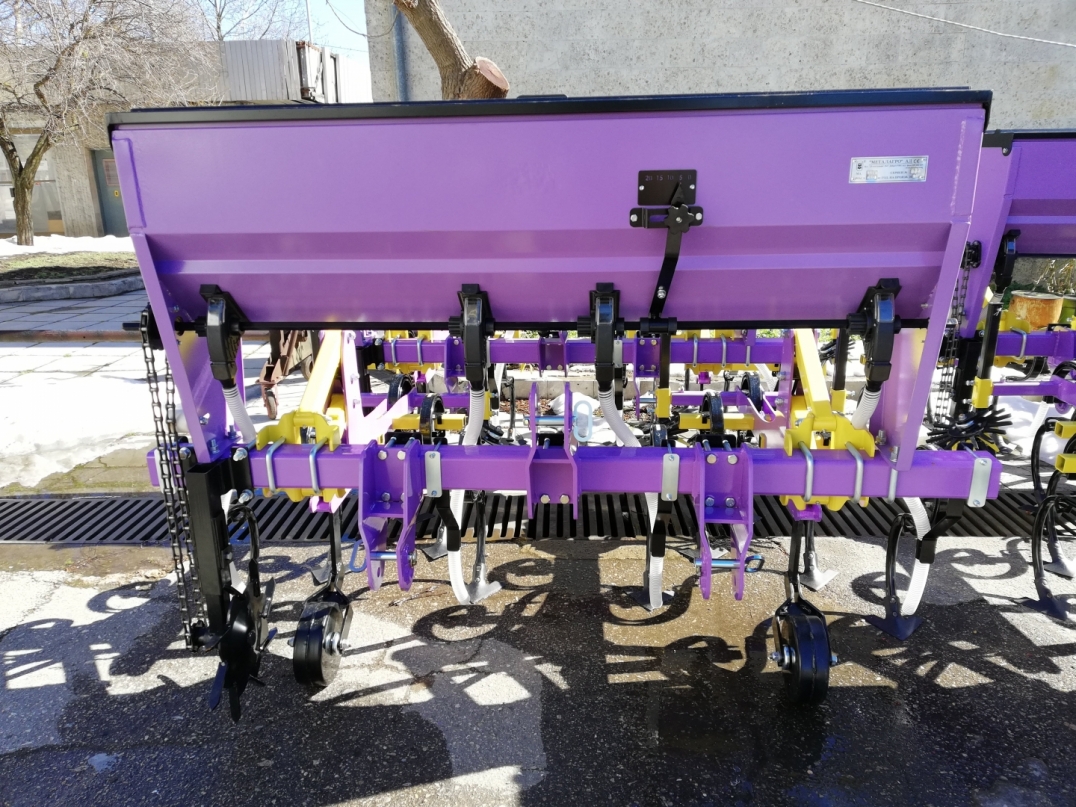 Technical features:
Design:
The chassis is made of tubular-shaped steel elements.
Bellota working units.
Star-shaped working units till the soil down to the root system.
Weeds are removed with the help of rubber disks.
Hovering design affords movement over uneven terrain.
Possible instalment of a fertilizer application system.
Technical data:
| Model | МА 115 | МА115Т |
| --- | --- | --- |
| Working width | 2400 mm | 2400 mm |
| Length | 1.5 m | 1.5 m |
| Height | 1.2 m | 1.8 m |
| Working speed | Up to 10 kmph | Up to 10 mph |
| Cultivation depth | 4 - 8 cm | 4 - 8 cm |
| Fertilization rate | - | 200 kg/hectare |
| Tank size | - | 250 l |
| Weight | 320 kg | 430 kg |
| Required power | over 60 hp | over 80 hp |
Send enquiry